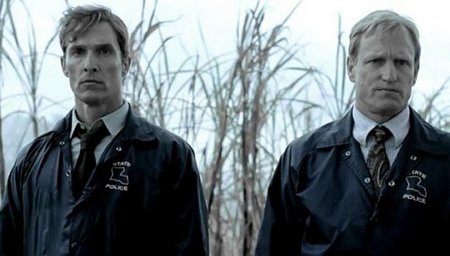 Se acercan los Emmy, los premios más importantes del mundo de la televisión, y este año títulos como True Detective podrían dar la sorpresa como ya lo hizo el año pasado House of Cards de Netflix.
Este año, la categoría más reñida será la de drama, donde podrían enfrentarse series como Breaking Bad, Game of Thrones, True Detective, Mad Men o The Good Wife.
Como mejor actor suenan con fuerza nombres como Matthew McConaughey o su compañero de serie Woody Harrelson por True Detective, Kevin Spacey (House of Cards) y Bryan Cranston (Breaking Bad). En la categoría femenina, las más laureadas han sido Julianna Margulies (The Good Wife), Robin Wright (House of Cards), Elisabeth Moss (Mad Men) y Claire Danes (Homeland).
En la categoría de mejor comedia Modern Family suena como favorita para llevarse a casa su quinto galardón consecutivo. Pero aparecen fuertes candidatos Louie, Veep, The Big Bang Theory, Girls y Orange is the New Black.
La 66 edición de los premios Emmy, presentada por el humorista Seth Meyers, se celebrará el 25 de agosto en el Teatro Nokia de Los Ángeles.
---
---
---
Deja tu comentario