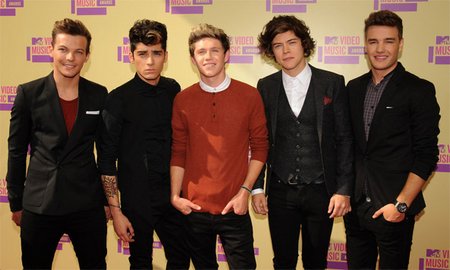 La plataforma de videos YouTube ha decidido crear su propia entrega de premios dada la cantidad de artistas que ha triunfado a través de ella. Por ello han abierto al público general la votación final con figuras destacadas como el joven quinteto One Direction, el coreano PSY o el dúo británico Macklemore & Ryan Lewis. Estos han sido los artistas con mayor número de nominaciones para la entrega de premios que se celebrará el próximo 3 de noviembre en una transmisión en directo desde Nueva York a través de la propia plataforma de videos.
YouTube ha elegido a los candidatos en función de los visionados acumulados a lo largo de los últimos doce meses. En total, seis categorías concurren en esta primera edición, a destacar la de "vídeo del año", en la que están nominados Miley Cyrus (We can't stop), Lady Gaga (Applause), Demi Lovato (Heart attack), Girls Generation (I got a boy) y Selena Gomez (Come & get it). En esa lista se hallan otros artistas como los citados Macklemore & Ryan Lewis (Same love), Justin Bieber (Beauty and a beat), One Direction (Best song ever) y PSY (Gentleman), así como la pieza titulada Barack Obama vs Mitt Romney, de la serie Epic Rap Battles of History.
Entre los nominados a "Artista del año" se encuentran Eminem, Katy Perry, Nicki Minaj, Rihanna y, finalmente, Taylor Swift. Precisamente, su canción I knew you were trouble desató una ola de remezclas y parodias por parte de los usuarios más creativos, por lo que es uno de los candidatos al premio "Fenómeno YouTube", junto a Diamonds de Rihanna, Gangnam style de PSY, Harlem Shake de Baauer y Thrift shop de Macklemore & Ryan Lews.
En la categoría a "Reacción del año" podemos encontrar la versión coral de "I knew…" protagonizada por el grupo responsable del canal Walk off the Earth junto a las realizadas por Boyce Avenue (de Mirrors), Jayesslee (Gangnam style), Lindsey Stirling and Pentatonix (Radioactive) y ThePianoGuys (Titanium/Pavane).
También se premiará a los artistas que hayan experimentado un mayor aumento de sus seguidores a sus canales. En esta categoría, los posibles ganadores serán en Kendrick Lamar, Macklemore & Ryan Lewis, Naughty Boy, Passenger o Rudimental.
Y por último habrá un premio a la "Innovación del Año" en la que se encuentran nominados Anamanaguchi (Endless fantasy), Atoms for peace (Ingenue), Bat for lashes (Lilies), DeStorm (See me standing) y Toro y Moi (Say that).
---
---
---
Deja tu comentario