L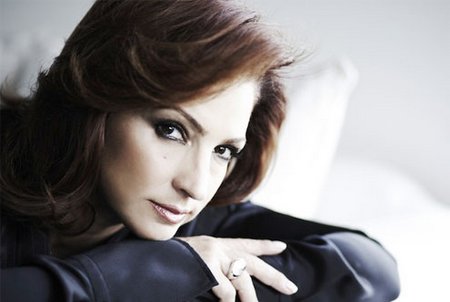 a estrella del pop Gloria Estefan acaba de firmar un contrato con su casa discográfica Sony Music que abarca múltiples álbumes y que iniciará con el lanzamiento en otoño de un disco en inglés y en español que se llamará The standards.
Según la propia discográfica, el repertorio de este nuevo trabajo será un conjunto de estándares americanos pero que tendrán un significado especial para la cantante, con temas como The way you look tonight y Good morning heartache, que fueron interpretados por Gloria Estefan en su primera aparición en el show de televisión estadounidense "Tonigh Show" en 1985 como vocalista de Miami Sound Machine.
Además, la cantante ha compuesto la letra en inglés del eterno tango de Carlos Gardel, El día que me quieras, siendo la primera vez que una traducción de la música de Gardel es autorizada. La canción se llamará The day you say you love me y estará co-producido por la pianista ganadora del Grammy, Shelly Berg al igual que por su esposo Emilio Estefan.
---
---
---
Deja tu comentario